Flying for MS
07/08/2019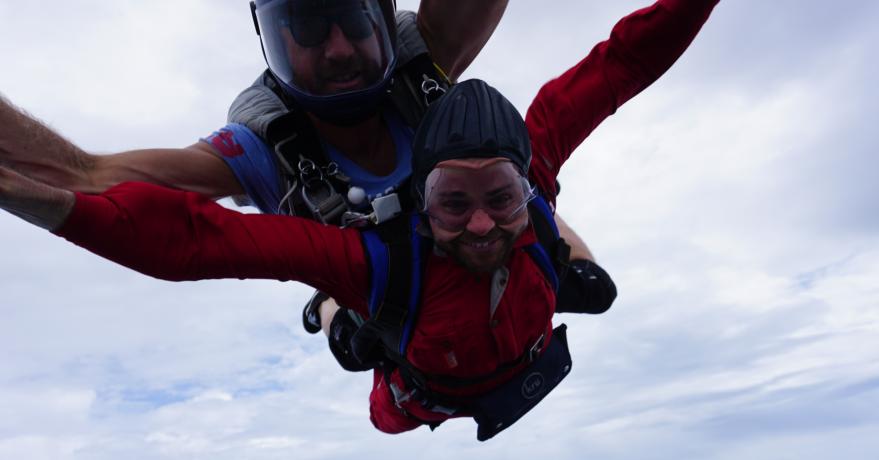 Ric Walker bravely took to the skies on Saturday to do his first sky dive and to help raise funds for MS Guernsey. Thank you so much Ric!
Read what Ric thought of the experience:
"This was a unforgettable experience which I am so glad I have had the chance to do. The fact I was able to raise money for a wonderfull charity is a great big cherry on the top. Seeing my mum bravely battle through this condition is inspiring. This is the least I could do."