Guernsey turns orange for the day
28/04/2019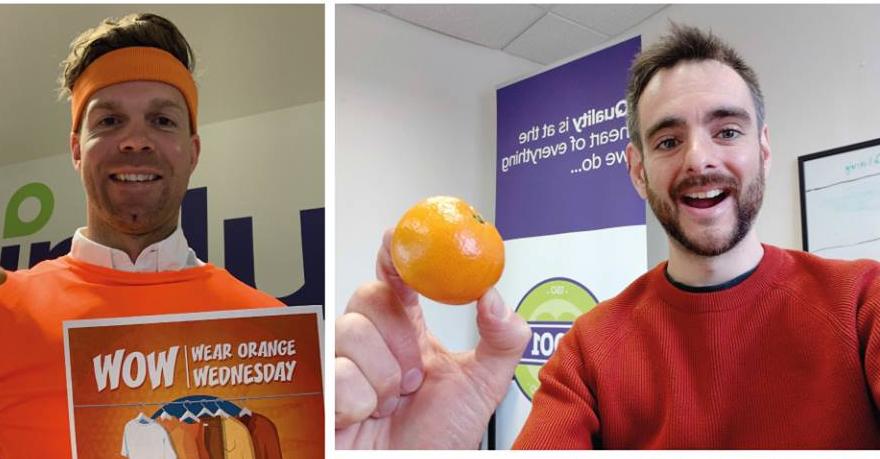 April 22nd-28th 2019 was National Multiple Sclerosis Awareness Week and the Guernsey Group of the MS Society organised another WOW - Wear Orange Wednesday, on Wednesday April 24th. Due to the Easter School holidays some schools and colleges are supporting WOW on alternate days. This year WOW was kindly sponsored by Lince Salisbury.
All people had to do was to wear something orange, use something orange, or eat something orange, and make a donation (or get sponsored). Some retail outlets agreed to stock and sell orange items for us. We'd like to thank Donate Keep It Local (off Mont Arrive), Cadeaux by Town Church, Cadeaux Toy shop at Oatlands, Aladdin's Cave and Earlswood Garden Centre.
The objective of the event was to raise both awareness of Multiple Sclerosis as well as funds to support the activities of the Guernsey Group. The money raised will be used to help fund equipment such as special beds, hoists and mobility equipment, as well as social events, transportation, day-care costs and therapeutic exercise classes. We also have a Children's Fund which is used to purchase equipment or fund courses or outings for children in families where one parent has MS. The final figure raised this year will be announced when it has all been counted!
A big thank you to all who took part and supported our WOW event.