Our orange stall
21/07/2019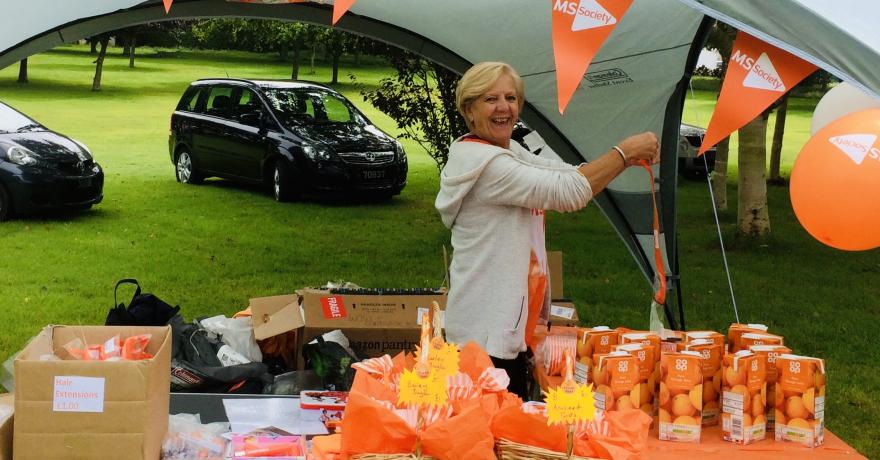 Well, after such a wet Friday night we were left wondering if the Lieutenant's Charity Fete was to be a wash out.  However, thankfully the rain had stopped but it was replaced with a very strong wind! This made trying to put up a very large gazebo, which was also our first time, very interesting. I thought at one point we may do a Mary Poppin's impersonation and take flight!
Our stall was dressed in our Society's colour of orange. We were selling a vast range of orange items, ranging from orange juice, bow ties, scarves, wrist bands, pashminas, hair extensions, scrunchies, cable ties through to even orange lipstick.
All in all it was a successful day, and seeing as it was not as hot as in the previous week, people were looking for something else to do other than the beach, which helped with the numbers.
Thank you to all who made this a successful day.