Exercise & activity
About exercise and activity and its impact on MS
The positive benefits of exercise and physical activity in MS are now widely documented: they are vitally important for living well with MS and for your general well being. We know that exercise can help reduce a large number of MS symptoms including pain, fatigue, muscle weakness, mobility complications, coordination issues and prevent weight gain. Exercise is also helpful in maintaining a healthy brain and can help prevent depression and improve cognitive function. It can also boost confidence!
Experts advise we should be looking at programmes that help our heart (aerobic exercises), as well as strength and endurance exercises. A combination of these elements helps to keep muscles strong, improve stamina, reduce fatigue, and improve physical function. Exercise regimes need to be tailored to your needs to ensure you are doing the right kind of exercise in the right way. There's lots of information and advice regarding exercise available but its always best to get advice from your MS physio. The MS nurse may need to refer you to some of these activities.
Exercise and swim classes available in Guernsey
There are many fitness opportunities in Guernsey and its important you find the right fitness regime for your needs. Here are some of the options available.
Your GP can prescribe fitness programmes via 'Active Health

' programme.

'Move Smart' programme is an MS specific programme run at Beau Sejour on a Wednesday. These are 'closed' sessions only for people with MS.

You do not need to be a member of the MS Society to access these classes, but you do need to have your MS diagnosis verified by our MS nurse as a condition of eligibility- this is why referrals are only via our MS nurse.

 These sessions are funded by the MS Society Guernsey Group.

We have recently set up new 'post Covid' agreements with some exercise and complementary services. In addition to the Move Smart classes, Muscle Therapy (painful muscular problems) are now available. If a service is over subscribed, your name will go on a waiting list

There are 2 provisos:

1) Referral will ONLY be via Debbie Robilliard (Specialist Community Nurse for Neurological conditions. Email:

[email protected]

).This is because your MS diagnosis is a condition of eligibility and may need to be verified.

2) Currently the MS Guernsey group fund the entire cost of these sessions, but 

reserve the right to change this arrangement 

should funds become unavailable.

Guernsey Disability Swimming LBG run 'closed' (i.e. not open to the public) sessions at Beau Sejour on a Thursday. If you don't know how to swim, are worried about access to the pool, or have just lost your confidence, this may be for you.

www.facebook.com/GuernseyDisabilitySwimming/.

A large number of classes available including tai chi, chai gong, yoga, Pilates, walking/wheelchair football, seated volleyball, table cricket, wheelchair dancing, and many more.

If you have mobility difficulties and prefer to exercise at home, the MS Society have a DVD available called "MS and exercise: move more with MS DVD". If you would like one of these, please request from Debbie Robilliard (MS Clinical Nurse) or your appointed Service Provider, e.g. physiotherapist or massage therapist. Another alternative available is to search www.mssociety.org.uk for Online Exercise Sessions.
Your MS physiotherapist is best placed to advise on specific exercises and the right regime for you, but the most important thing is to keep active in what ever way you can.
Keep Moving!!!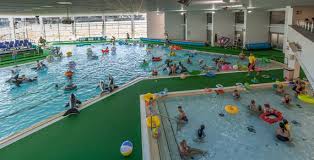 Find out more
MS Society UK have a Physical Activity Specialist who can work with you to make an individual action plan to help you to make the changes you want to see.
More information and registration can be found on the MS Society UK website:
 https://www.mssociety.org.uk/care-and-support/everyday-living/staying-active/moving-more-with-ms