Our History
There has been a long and proud history of sporting challenges undertaken in support of the branch. A full history of these events can be viewed here. Rowing in particular has featured strongly and the Fitness factory and Guernsey rowers have raised hundreds of thousands of pounds with various high profile challenges .Perhaps the most notable amomgst the successes was the London to Paris row.
1976
The First Meeting
The first meeting of the Guernsey Branch of the Society was in October 1976, with eight people present. Membership now numbers just over 60. Our patron is Colin Fallaize MBE. In 40+ years, the Bailiwick branch which covers the Channel Islands of Guernsey, Alderney, Sark and Herm, has gone from strength to strength but relies on a dedicated committee and tremendous support from the community.
2000
Home to Dome MS Challenge
A team of 10 (2 crews of 4 plus cox) rowed 270 miles from Guernsey to the Millennium Dome in London. The Challenge was completed non stop in 48 hours raising £28,000.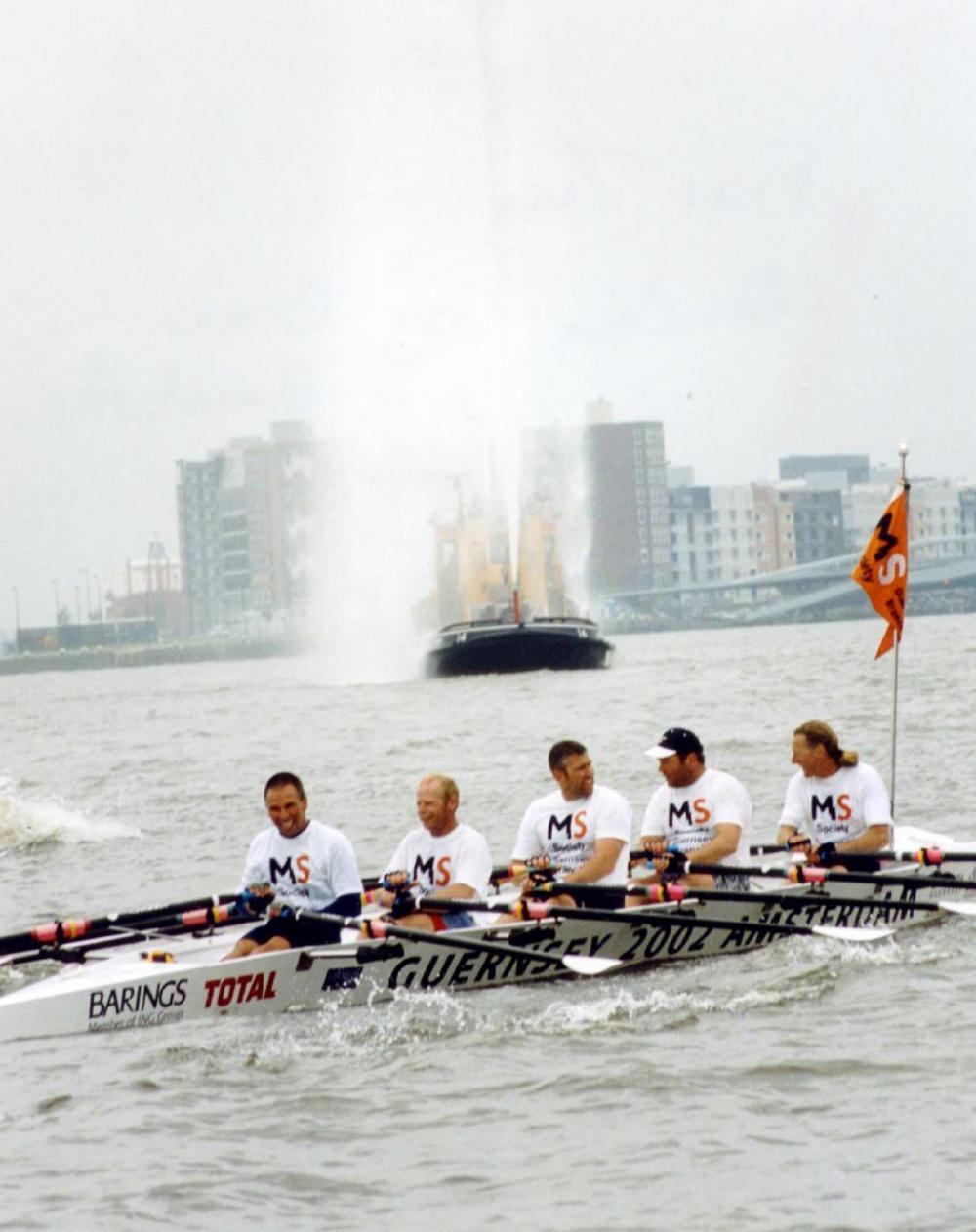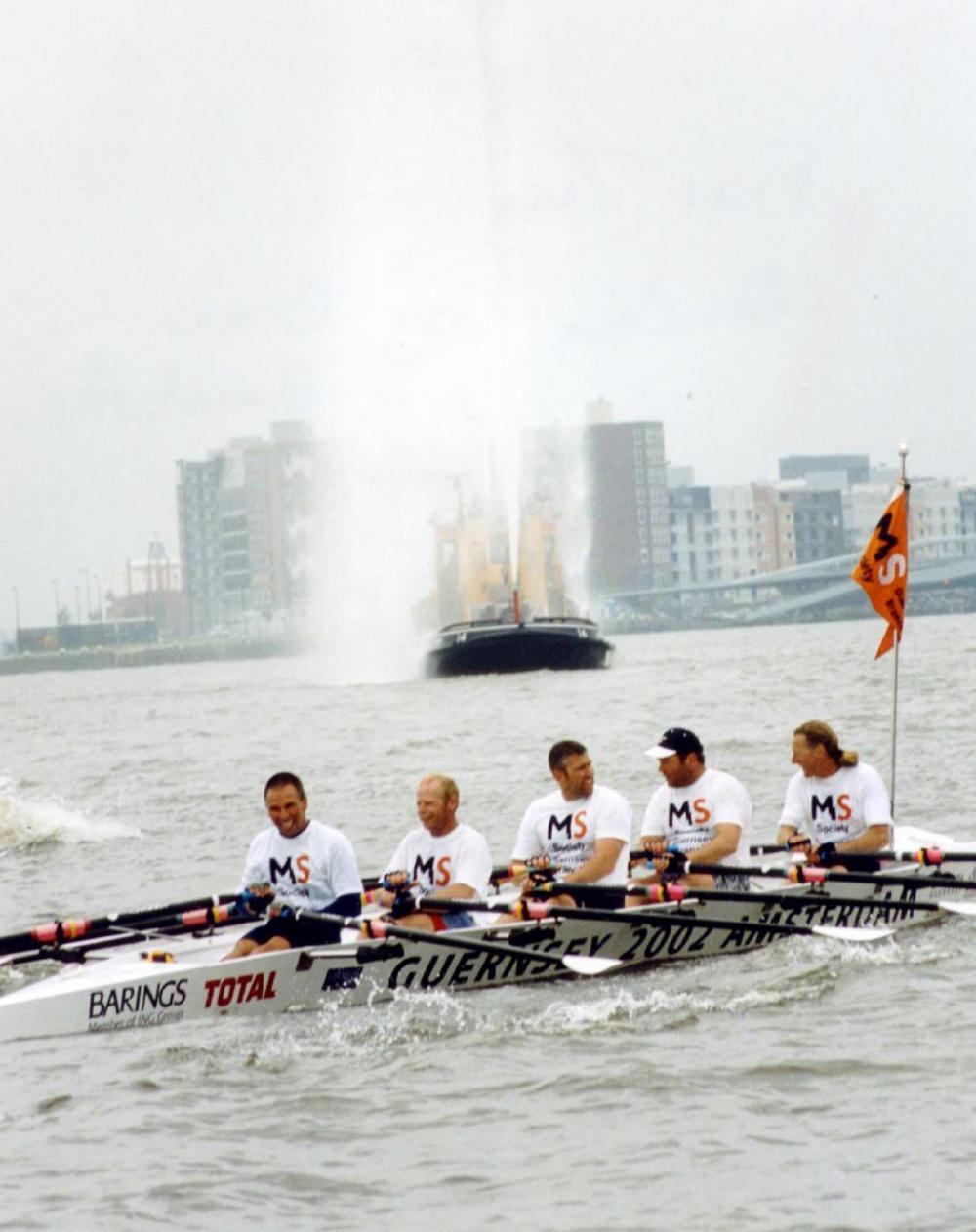 2002
Going Dutch
A team of 14 rowed the 438 miles from Guernsey into the heart of Amsterdam. The challenge attracted enormous media and public interest locally and the tremendous determination of the rowers was rewarded with over another £28,000 being raised for MS Society.
2004
London to Paris World Record row
The team of 17 rowers and 35 support crew broke the world record for rowing from London to Paris and raised sufficient money (over £130,000) to fund an MS nurse for the Island for 5 years. The MS nurse, along with the MS physio provided by the States, is helping to transform the support available for people affected by MS in the Bailiwick. The world record still stands today.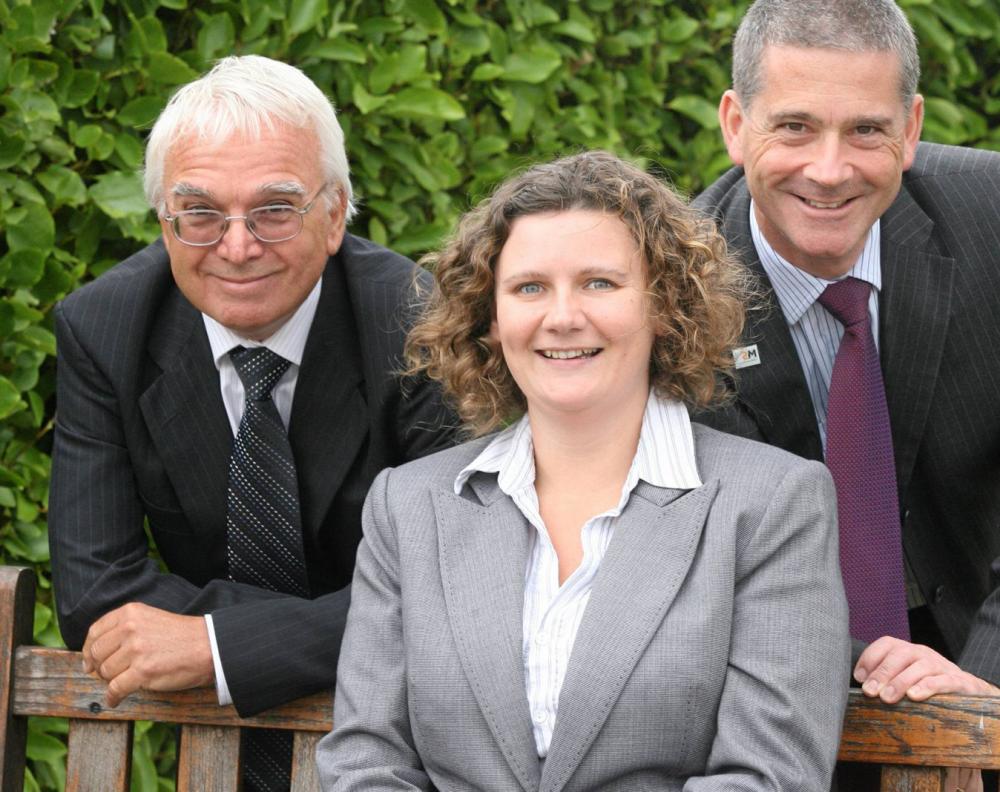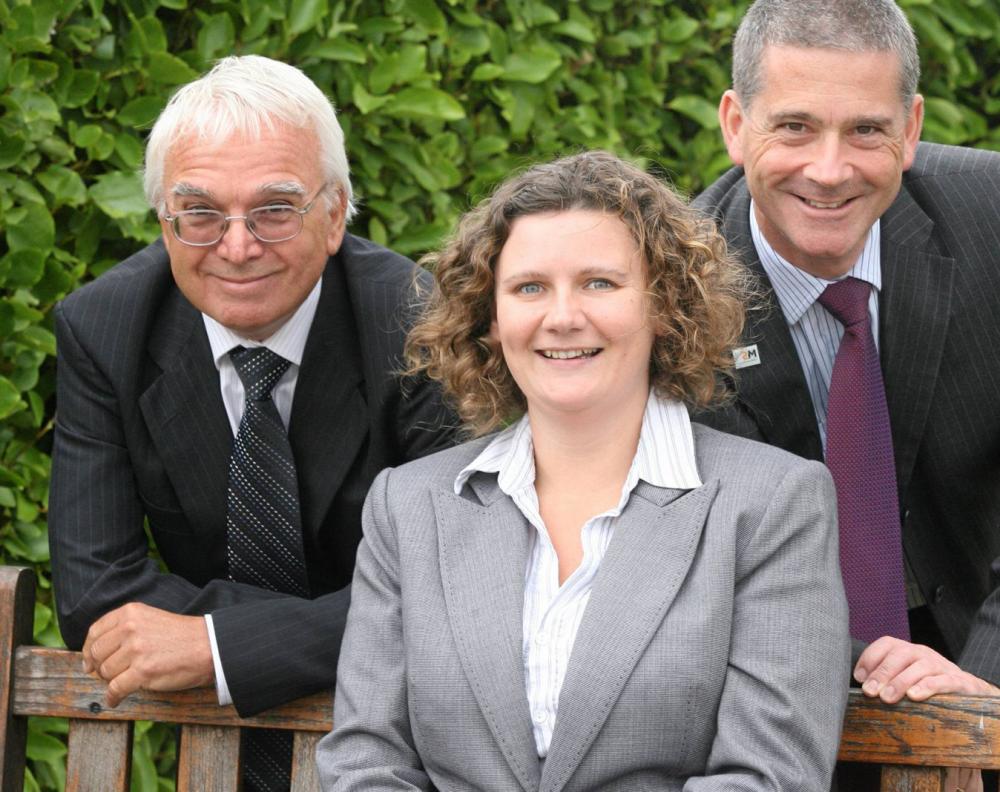 2005
First MS Nurse Coming into Post
In November 2005 our first nurse, Debbie Robilliard, was appointed to the role and began her specialist nursing journey to provide support for local people living with MS.
2005
Mission Atlantic Row
The mission Atlantic crew crossed the finish line with a crossing time of 67 days, 7 hours and 20 minutes, raising money for MS in the process. Mission Atlantic crew members, Paula Evemy, Kathy Tracey, Sarah Day and Lois Rawlins-Duquemin are the first all female Fours crew to row the Atlantic Ocean, in fact to be specific any ocean and they are also the first crew to successfully row a Woodvale Fours class boat across the Atlantic Ocean (East to West).
2008
Teddy Chain
On Friday 27th June 2008, the Guernsey Branch of the MS Society, together with a team from Credit-Suisse organised an attempt to break the world record for the longest human and teddy bear chain. Guernsey's beautiful Pembroke beach was home to the attempt when 1,714 people with teddy bears joined hands and formed a chain which stretched right around the bay. The new record smashed the old figure of 631 people. The event raised £5,000 on the day and with fantastic generosity, Credit-Suisse matched this pound for pound. Donations continued to arrive and the total sum raised was just over £14,000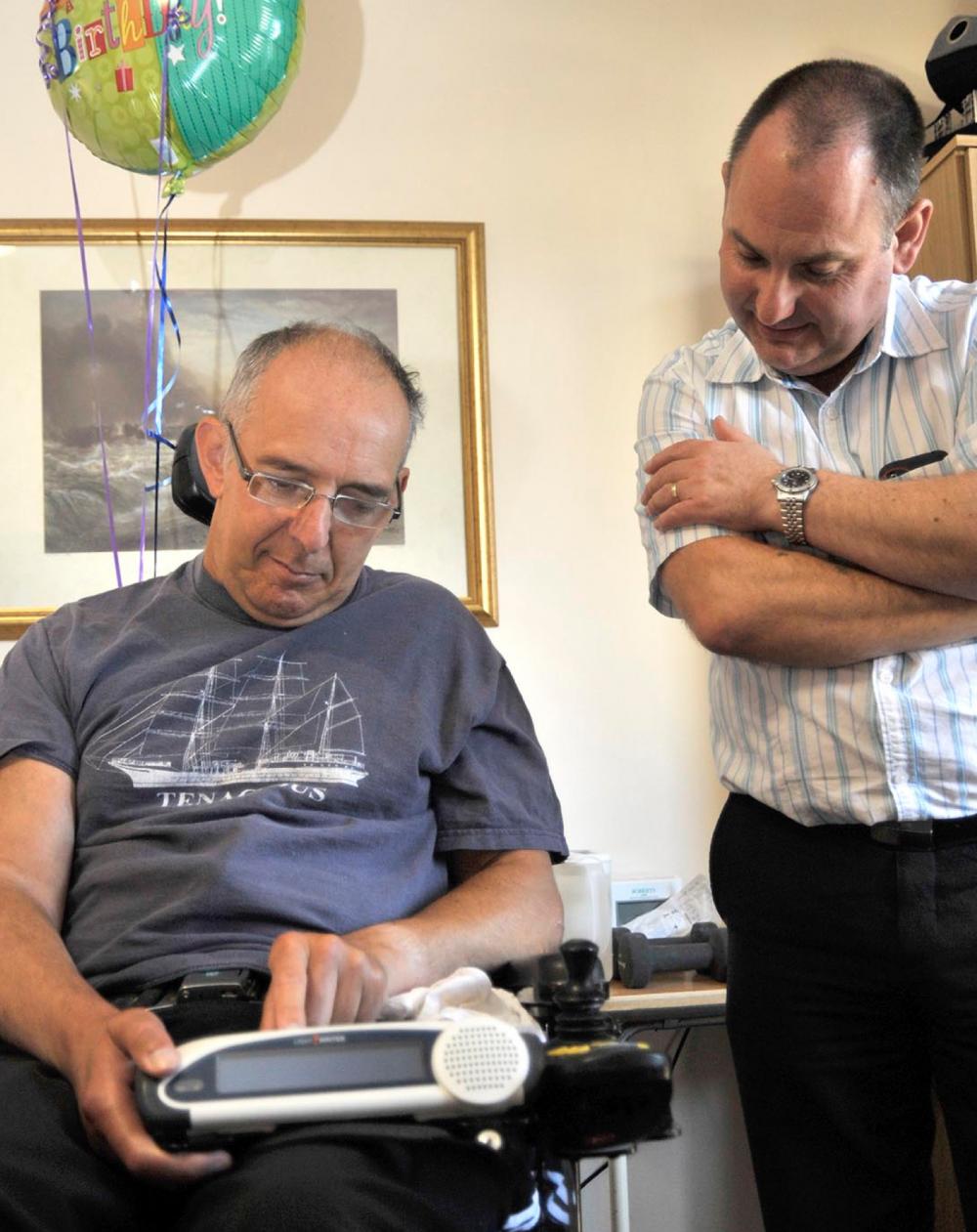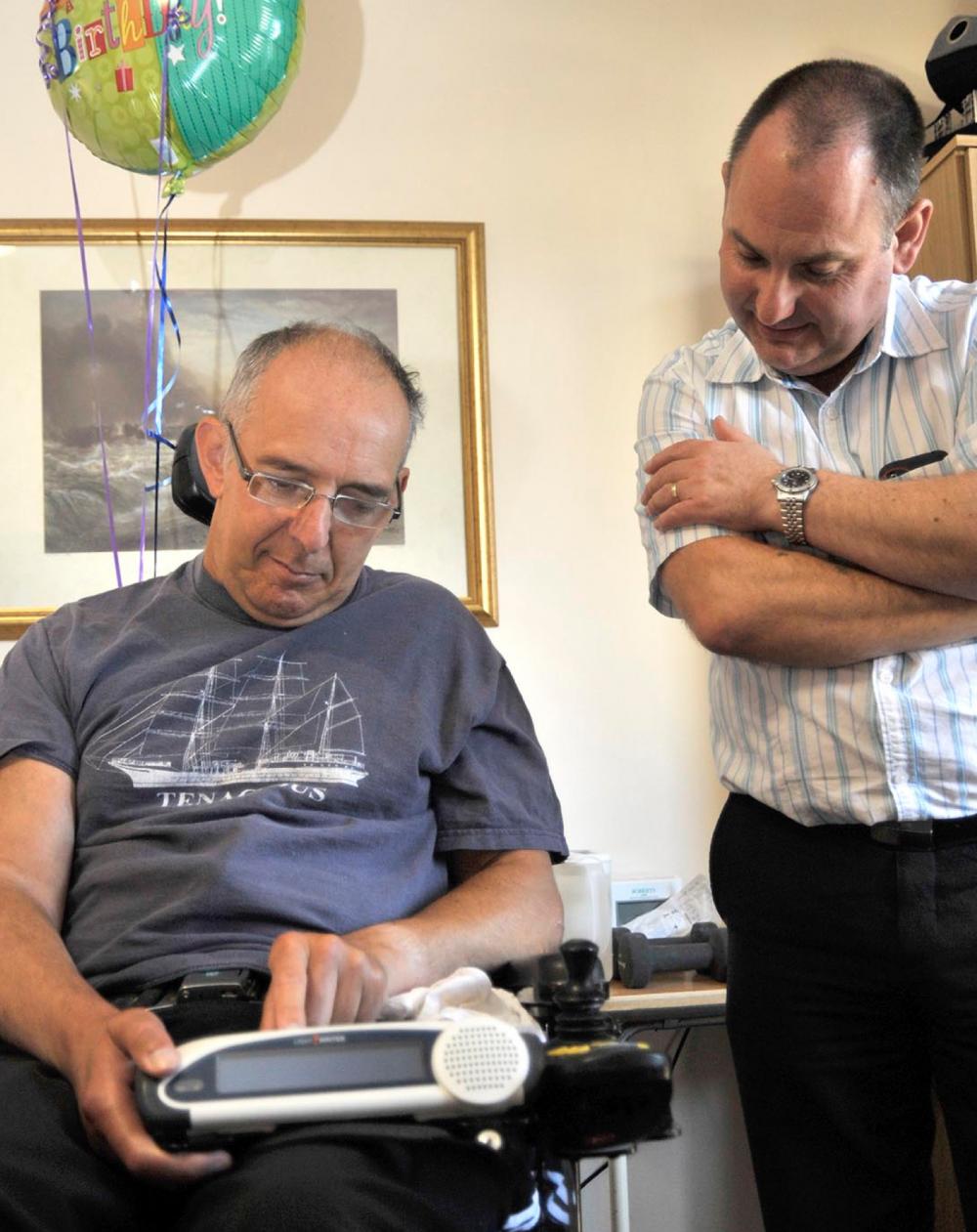 2009
Million Metre Challenge
The million metre challenge was undertaken in 2009 by Simon Johns, Tom De Kooker, Paul Izaacs and Sam De Kooker, working in relay around the clock. Their mission - apart from attempting to post a record time, was to raise awareness about communication problems that some MS sufferers experience, and specifically to raise money for a 'Lightwriter' for Paul Diligent - an MS sufferer who was resident at the Cheshire Home. The team posted an exceptionally good time and in the money raised, exceeded the amount required for a Lightwriter, which is a communicative device that enables texting and vocal articulation for people having difficulties with speech.
2009
First Racing Wheelchair
MS Guernsey funded the first racing wheelchair for Guernsey.
2009
First It's a Knockout
Guernsey MS and the Guernsey Cheshire Home teamed up to organise this event. In fact it was run for 3 years and the sun shone every time!! The logistics were daunting - 12 teams of 12 people, from all walks of life were organised to tackle a number of challenges, similar to the 'It's a Knockout' TV programme. It was always over subscribed, and with the support and generosity of islanders the two charities each raised significant sums to support their causes.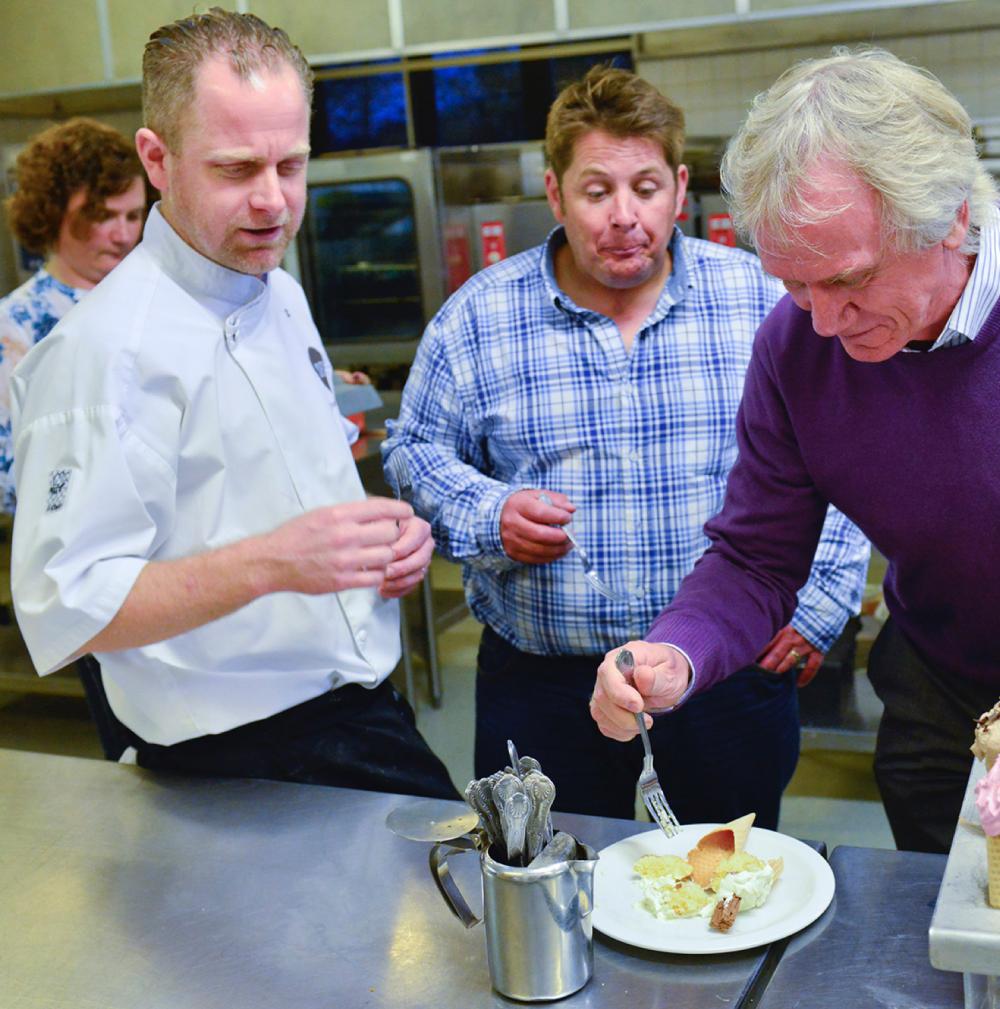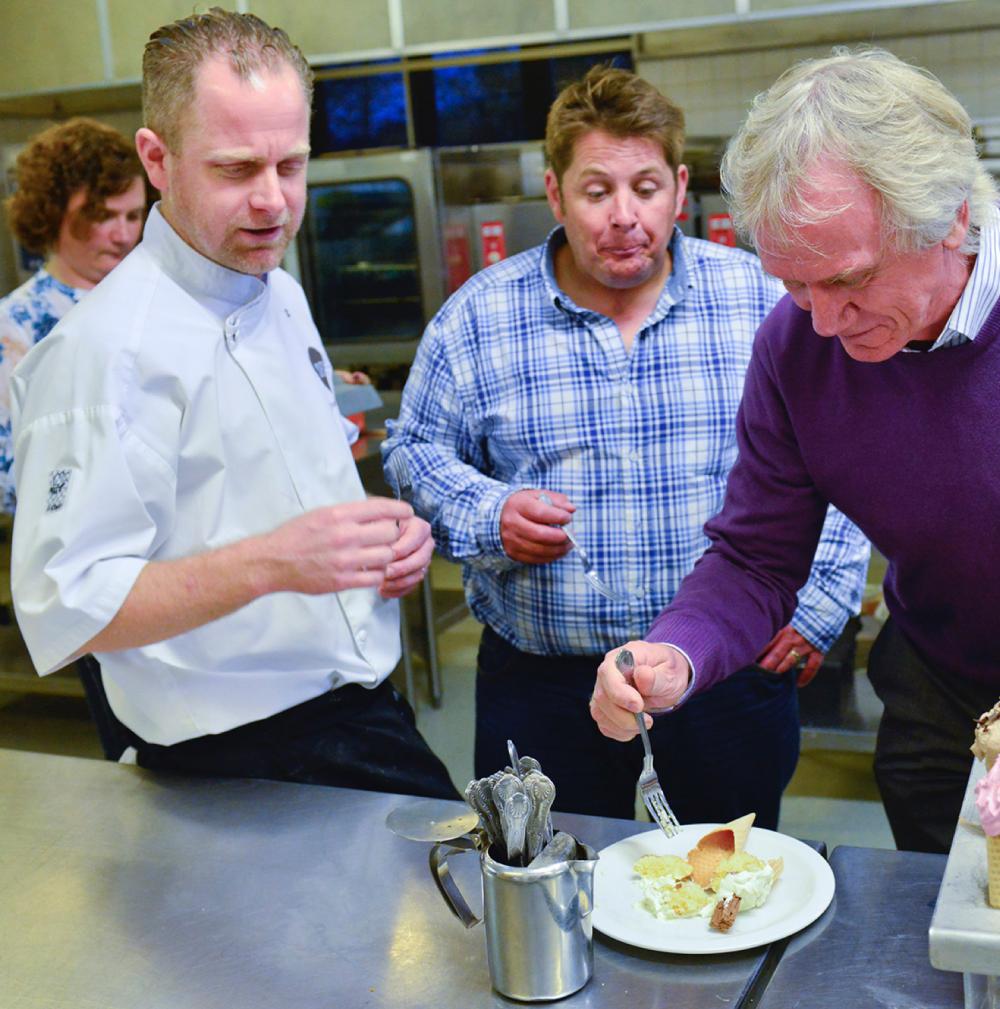 2014
MS Week Cake Bake Off
We didn't make it onto National television with this one, but fun was had by all the participants!
2014
First Rowathon
This has been run annually since 2014. Teams of 6 rowers take it in turns to row one kilomtre. This is repeated 5 times, so each rower rows a total of 5 kilomtres and each team rows 30 kilometres - this is the approximate distance from Sark to Jersey! It's a great team contest with lots of noise and encouragement, the results being displayed throughout in real time. We like to get a mix of teams from the Rowing Club and other sports clubs, as well as individuals from local businesses and companies. We cater for different mixes of teams, mens,womens and mixed teams, so no-one need feel left out.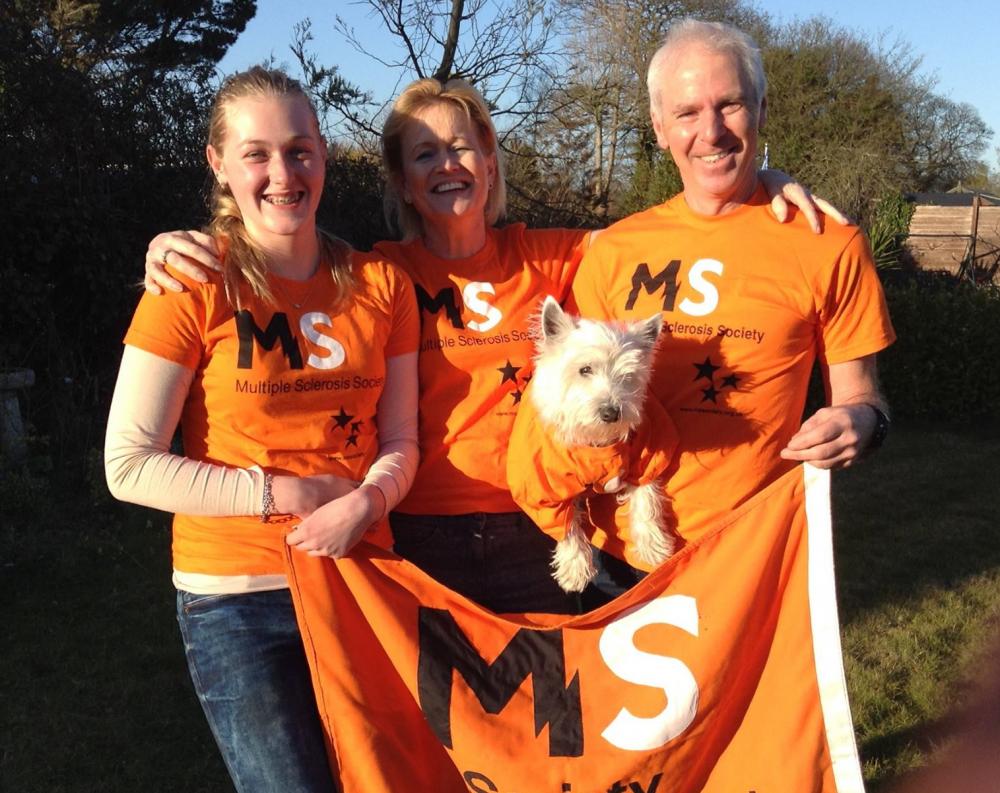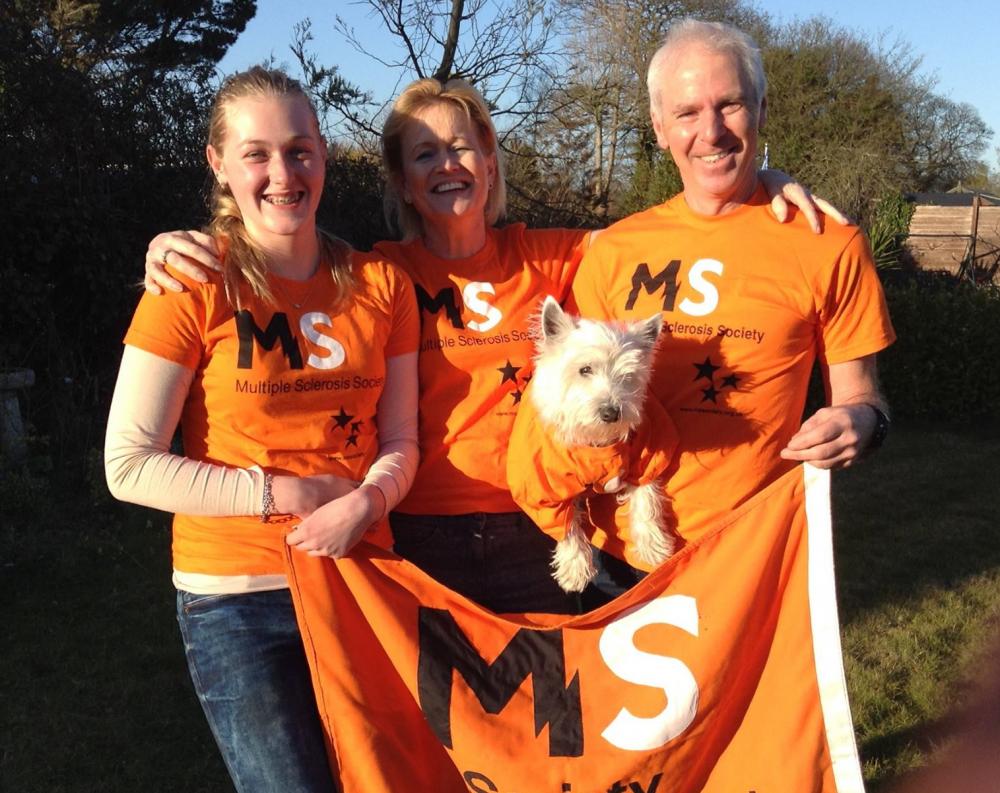 2016
WOW (Wear Orange Wednesday)
This occurs on the Wednesday of MS week. Companies, schools and individuals are invited to wear something orange for the day and get sponsorship for doing so. Watchout for orange onesies, 'orange' fake tans, orange hair extensions, orange socks and much more...
2017
Million Miles for MS (or Do it for Dil)
This event was set up by the Diligent family in memory of Paul Diligent who had lived with MS most of his life. However he never let it stop him and enjoyed participation, particularly in sport. The idea is that residents of Guernsey attempt to 'move' one million miles during the month of September, and get sponsored for doing so. Any form of movement will count including powered personal mobility vehicles but not motorised transport. All miles covered are continually logged on the website. There are prizes for the 'Best individual' and the 'Best team', which can either be for miles covered or money raised.